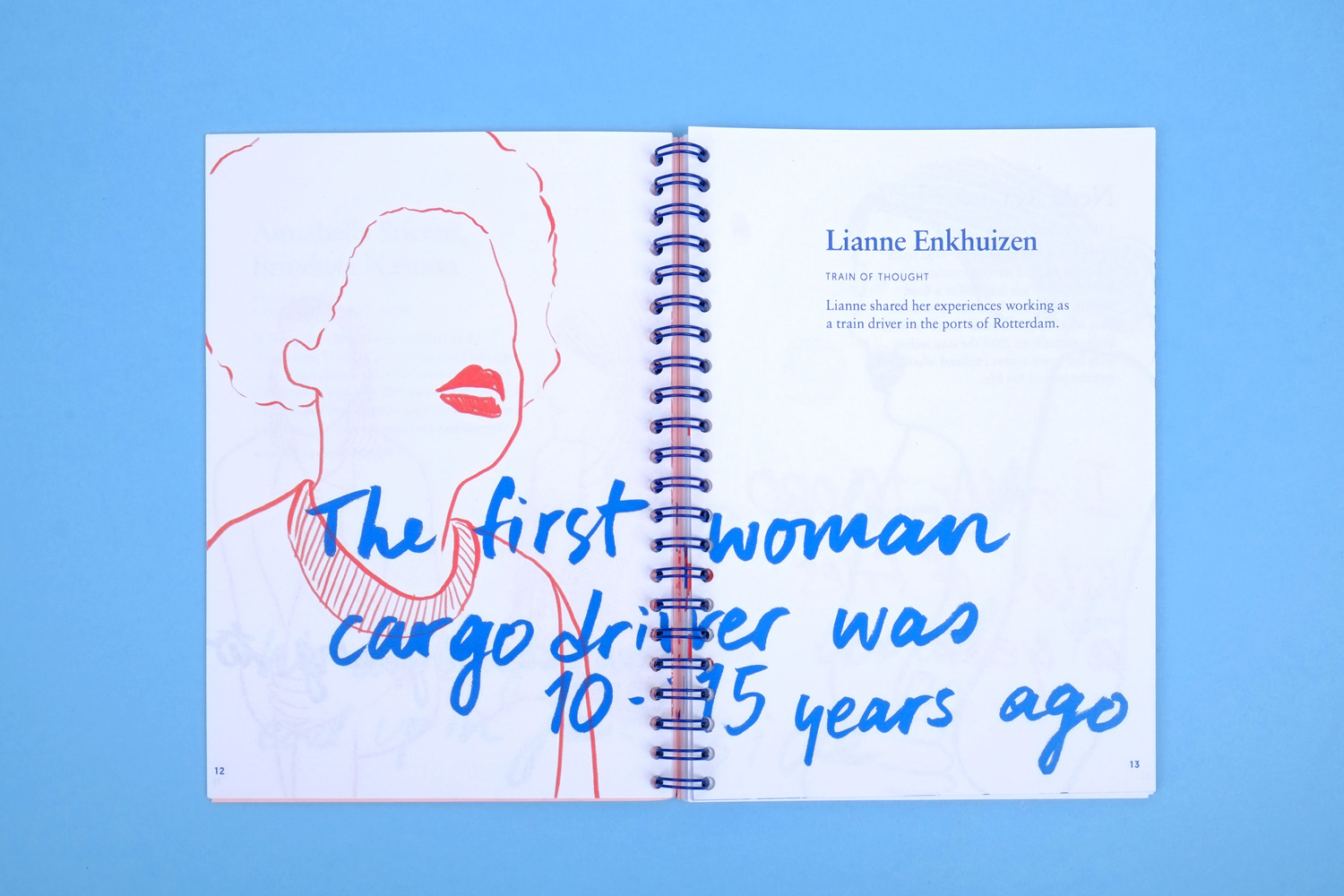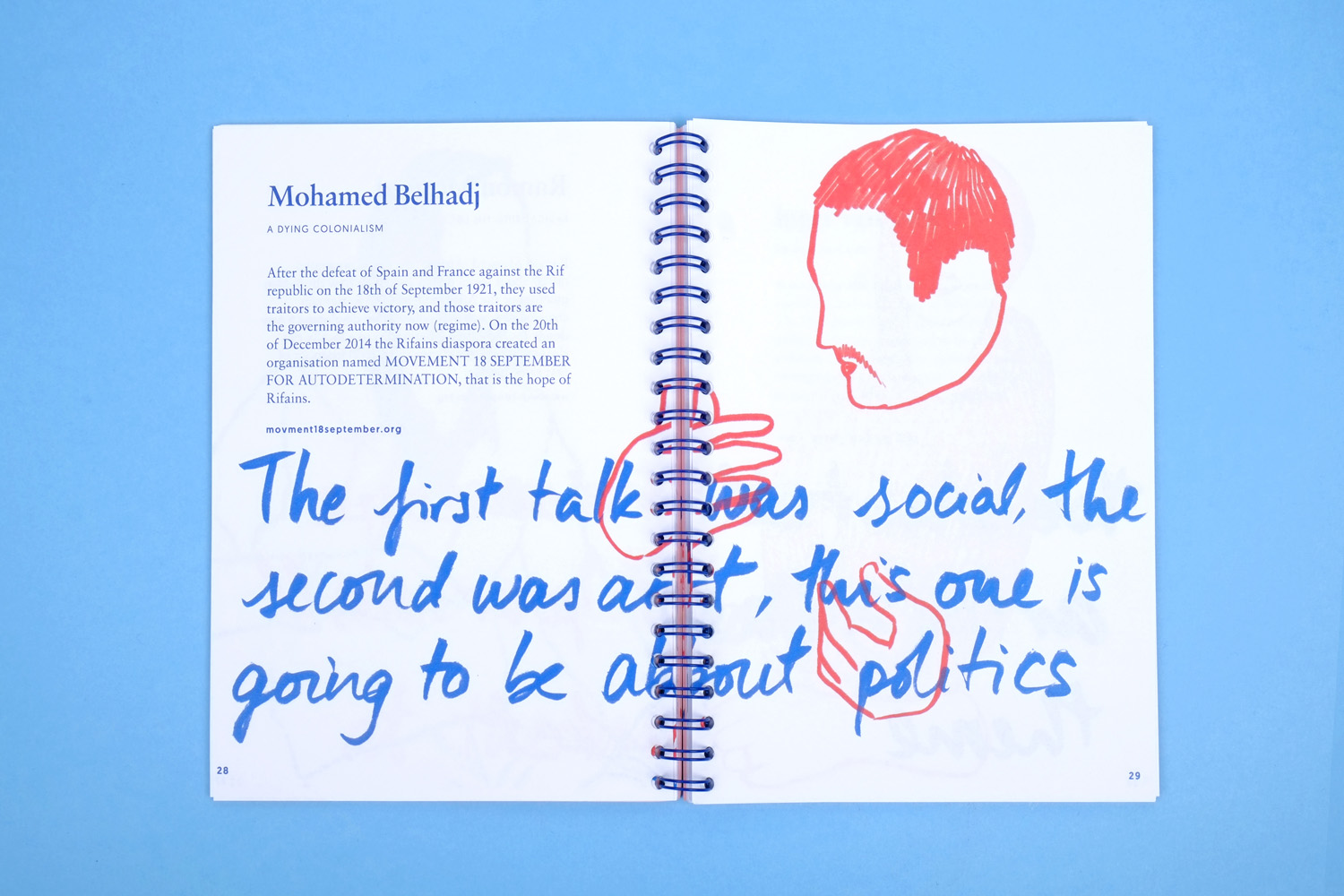 Photos of event by Mihai Gui

Conversas is a series of weekly informal meetings made so that we can get to know and discuss projects and interests.
During the event three Conversadores (those who talk at Conversas) bring something to share with the gathered group, for thirty minutes each.

I designed and illustrated the publication about the Conversas that took place for 10 weeks from February 2017 to April 2017 in Rotterdam. The idea was to capture some of the spontaneity of spoken word during the talks so I gathered quotes the "conversadores" would say. Through the illustrations I also wanted to reflect the talkers' personality.

The publication was launched at TENT Rotterdam.

---
© Rachel Sender, 2020 — Rotterdam, the Netherlands