This restaurant in a market in Lleida (near Barcelona) specializes in tapas made of super fresh ingredients and original, new flavors. I was responsable for the full house style of the restaurant. I made a series of over 100 illustrations of ingredients to apply on the menus, business cards, window vynils, uniforms, website, invitations and further applications.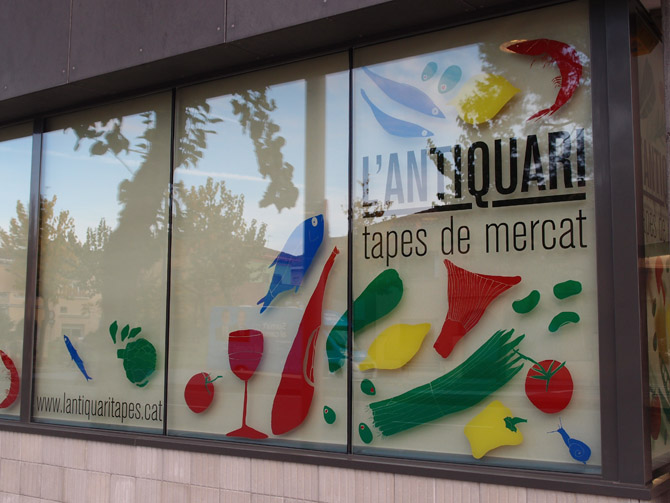 Vinyls.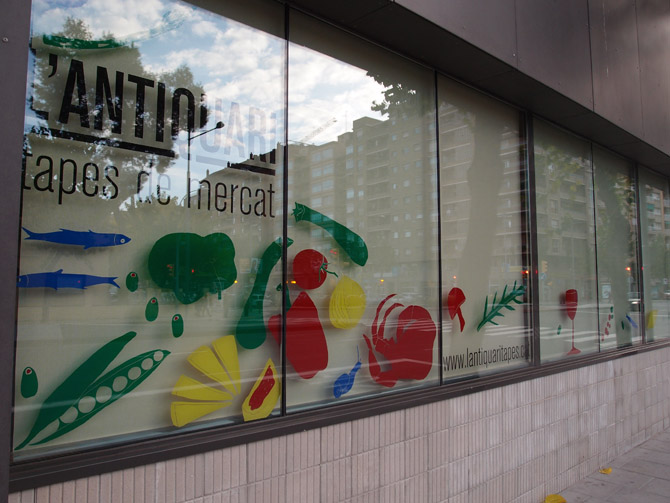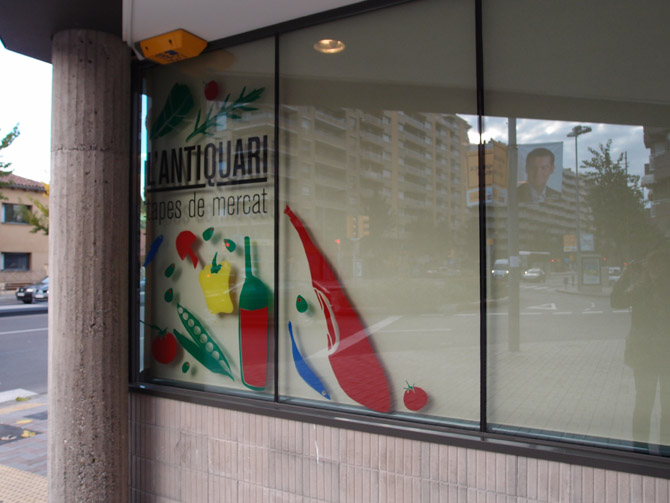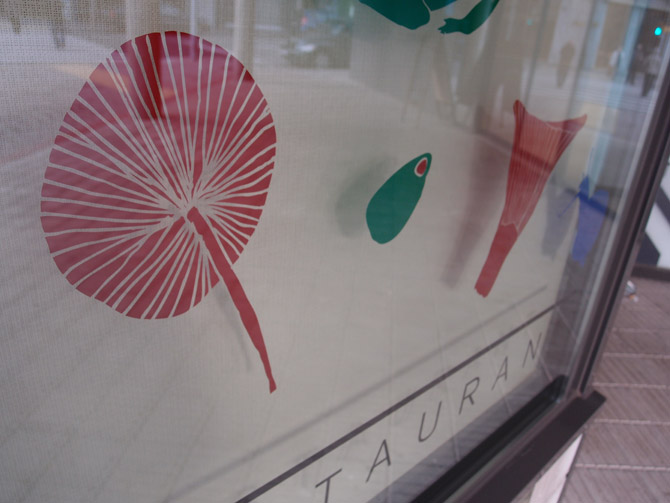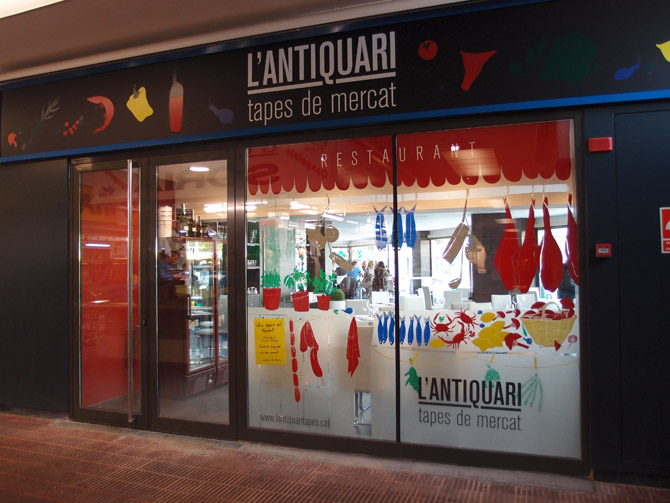 One of the entrances of the restaurant is from the market. To integrate the restaurant into the market atmosphere I made an illustration of a market stand.


Laser cut wooden boards for menus.


I filmed the boards while they were being lazer cut at snijlab.nl:



Logo engraved into wooden board for menus.



Website design. Programming by: Estudio Codeboy
The client can update the website with a wordpress backend. Check the website out to make a reservation!
http://www.lantiquaritapes.cat
---
© Rachel Sender, 2020 — Rotterdam, the Netherlands